Desktop Application Development Services
Desktop application development services are used to create apps that run on a computer. Desktop applications can be installed on a user's computer, Desktop applications typically have some common features such as displaying text, images, video and audio files while interacting with user inputs like mouse clicks and keyboards keys pressings etc., so the development team needs to make sure that these requirements will work properly when running them outside of their normal environment (i.e., at home).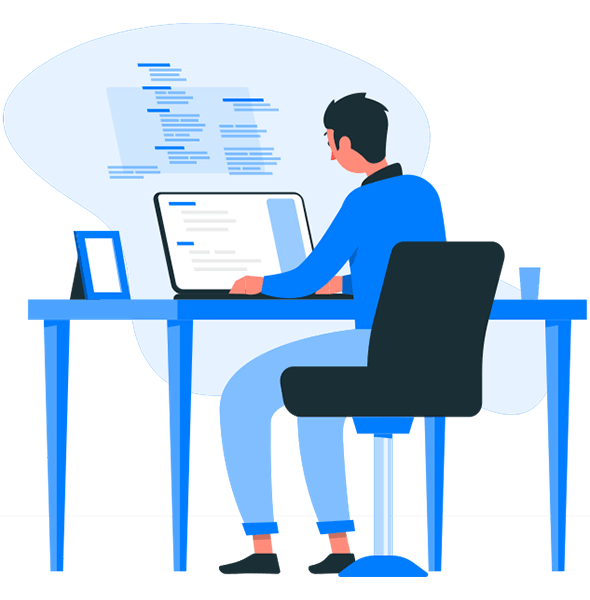 Types of Desktop Apps We Develop
Enterprise Resource/Process Management Software
Employee productivity software
Business Application Development Services
Business applications are used for a variety of purposes. They can be used to automate business processes, manage business data, manage business documents and workflow.
Business applications are software programs that help businesses process their operations efficiently through the use of various tools and functions. The application helps in automating repetitive tasks so that they can be done quickly and efficiently without compromising on quality or accuracy. Business applications include ERP (enterprise resource planning), CRM (customer relationship management), e-commerce websites etc., which are all designed to help improve work efficiency in companies across industries like manufacturing, retailing etc., as well as provide insights into customer behavior patterns over time
Custom application development
Custom application development is the process of developing a software application that meets the specific needs of your business. It includes everything from design to deployment, testing and maintenance.
Custom software development is different from off-the-shelf software, which has already been developed. Off-the-shelf applications are often pre-built with built-in features that can be activated upon purchase or download and usually cost less than custom applications because they're not tailored to meet your exact needs.
We Know Your Industry
We have experience developing software for different industries. Our team of experts understands the needs of your industry, and can help you develop software that is tailored to your specific needs. We work with clients in every industry, including:
Travel & Tourism
Manufacturing Industries (such as automotive and aerospace)
Healthcare/Medical Device Development
Why go with Edweb Solutions for your next project?
Edweb Solutions is a leading software development company with a proven track record. We have the expertise and experience to deliver results that are second to none.
Our team of experienced developers has worked on projects that range from small to large, complex or simple, and require different skillsets. They will be able to provide you with the right solution for your project at an affordable price point.
We have been working with clients in various industries such as healthcare, education etc., over many years now so we know what works best for them! That's why we are confident enough about our ability to deliver great results for you too!
Conclusion
We believe that we have the right team to design and develop your next desktop app. With years of experience in developing applications for startups, small businesses and enterprises, we are sure you will be happy with our work.
Call us

for further information. Edweb is here to help you

anytime

.

We're available for 24 hours!